When it comes to interior design trends for Summer 2021, we'll see a very sun-kissed, feminine, pastel season with bold, punchy graphics and hints of pure color like cobalt, bold yellow, purple, curry, and orange-red.
We can also expect lots of bamboo and woven natural materials, along with natural wood.
In this mega-post, packed with tons of interiors inspo, I'm about to highlight 15 Danish brands that produce lovely things that fit this trend perfectly. Some of the brands are new, and many you haven't even heard of before! Are you ready to take a peek? Let's go!
1// Designer's First. This brand respects its cultural design traditions by working together with only Danish designers to combine stylish aesthetics with modern functional details. Their focus is on clean lines, functionality, and good craftsmanship. Their shelving and storage is unique and quite special, don't you think?
2// PaperDonkey. This is a Copenhagen-based design studio that carries beautiful posters from Bauhaus images to Japanese minimalism, from classic art to modern graphics. They've dug deep into vast collections and found some of the world's most beautiful art posters. If you notice in the photos above from Designer's First, you'll spot PaperDonkey prints too. I personally have my eye on a few of these prints for my home, especially this Watanabe Seitei print and this and this print from William Morris.
3// Kodanska. Marie Graff is the founder and CEO of Kodanska, which translates to Copenhagen Street in Czech. This is the street name in Prague where Marie lived for a number of years with her family. This was also where the idea behind Kodanska was born. Today, Kodanska is an interior design company producing timeless pieces for home decoration with a focus on quality and aesthetics.
4// Ro Collection. Ro Collection is a Danish design company deeply rooted in the love of craftsmanship, quality, and beauty. They create objects of design and craft, in a professional and sensual manner.
5// NorthbyNorth. Established by Niels Hjorth, NorthbyNorth has built a good reputation as a manufacturer of high-quality bamboo patio furniture. The striking bamboo patio furniture is created by designers David and Karin Mintz, as well as Niels Hjorth, all of whom have extensive knowledge and experience in the design and production of bamboo patio furniture for 12+ years.
6// Nordic Tales. This Danish brand was founded in 2012 and they believe that everything has a tale to tell, that each object offers an infinite narrative depth, and if you set the scene, it will unfold.
Through their designs, they hope to spark imagination and create richer and livelier homes around the world. They strongly believe that what differs a home from a house is your personal tales, which are embodied in the interior.
"When we create a design, we seek to hint the Scandinavian design heritage, without repeating it. To us, it is important to keep in mind where we originate and to honor traditions – but most importantly, make our contribution to the collective tale of Scandinavian design."
7// Applicata. Applicata offers high-quality accessories, lighting, and small furniture items designed by skilled Scandinavian architects, designers, and artists which ensures unique high-quality products – both aesthetically and functionally. Applicata produces wooden products at smaller family-owned companies in Scandinavia, where crafts traditions are kept alive through generations. They use smaller pieces of wood, leftovers from the production process – in their designs.
Applicata uses local wood and produces locally to minimize the carbon footprint. The Company mainly uses FSC-certified oak and beech wood and is constantly working to reduce resource consumption, both in production and administration.
8// Lucie Kaas. Lucie Kaas has an eye for understated design that draws its influence from multiple sources. The brand collaborates with a range of international designers such as Lim+Lu, Christian Troels, Becky Kemp, and Masquespacio.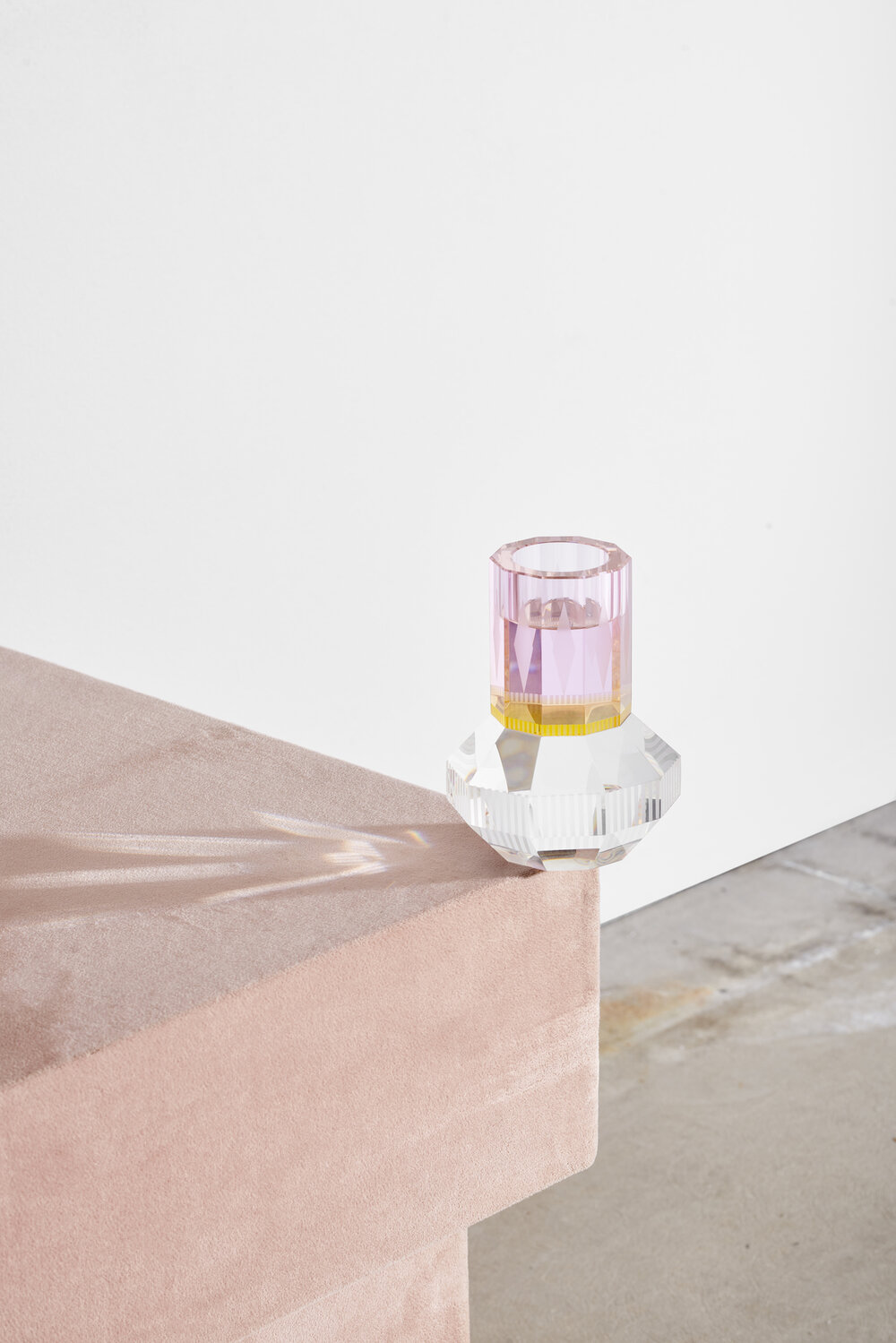 9// Reflections Copenhagen. This lovely brand was founded in 2015 and is a collaboration between Danish designers Julie Hugau and Andrea Larsson. I personally love this brand, I have a big mirror and a side table from them in my home. This brand loves to play with and challenge more traditional styles, colors, and shapes by adding new dimensions and possibilities to interior decor. All irregularities and inconsistencies are part of the particular handcrafted character and elegance.
The initial idea to create Reflections Copenhagen came out of the mutual feeling to make something different, something to counteract the traditional, and a desire to create a fusion of dynamic Reflections, which appeal to unconventional ways of using the perfect combination of decór and art.
"We challenge 'mass' perception and production in all our design with a sustainable mindset, by contributing with high-quality designs, which sum up perspectives of how to provide new expressions through strength and form that lasts for generations."
10// Silkeborg Uldspinderi. For three generations, the focus of Silkeborg Uldspinderi has been on working with wool: from the raw fibers to the finished product, whilst retaining focus on good raw materials, excellent processing, and high quality.
Silkeborg Uldspinderi was established in 1987, but our know-how with regard to the material goes all the way back to the 1940s when Ludvig Bruun Olsen founded the spinning mill that later formed the basis of Silkeborg Uldspinderi.
Today, a third-generation Olsen sits at the helm, and he is in the process of transforming the family business from a typical manufacturing company to a modern Danish design brand with a focus on fine craftsmanship and sustainable design. I have a blanket from this brand and I've met them a few times at trade shows, they are truly lovely people with gorgeous products of a very high quality. I currently have my eye on this throw – perfect for chilly summer nights on my balcony.
11// Shade Lights. Light is important. Like food, friends, and family, this brand believes that we should not take light for granted.
"In the morning while enjoying your first cup of coffee, you want a warm and gentle light for waking up. When you sit down to do your paperwork in the evening you need a bit brighter and cooler light, to focus properly. You need a clear light to present the food you have cooked for friends and family, but still soft enough to set a cosy atmosphere. When you're ready to go to bed you want that soft and warm light again to calm down your body and mind: Better Light – Better Living."
12// Gejst. This brand was founded in the charming Danish town of Odense (home of Hans Christian Andersen) in 2013 with a passion for making attractive, sustainable designs that last a lifetime.
Gejst means excitement and enthusiasm in English. "From the start, the goal of the company has been to challenge traditional approaches to design to make a collection full of bold and playful objects. Each bringing an instant attraction and passion that's hard to explain but easy to feel."
13// TAKT. This Danish furniture company is rethinking the way to design, build and sell furniture. They believe in bringing high-quality design to more people in revolutionary, sustainable, and transparent ways.
14// Click'n Tile. This is a new Danish design product that allows you to be creative and change the look of your tiles whenever you want – without the help of a craftsman.
15// Sofa Company. Finding the right sofa for your living room isn't always easy. You'll soon realise one thing: affordable sofas are often made cheaply or are simply boring. This brand seeks to revolutionize the furniture industry. "We have our own designers, production, showrooms, and webshop – in other words, the entire value chain is in our own hands, with no unnecessary retailers. This enables us to offer Danish design and high quality at an honest price."
---
So, I hope that you've enjoyed these beautiful Danish brands and design objects today in pastel tones, perhaps you found something new to be inspired by or to shop for? I want to add that if you'd like to see many of these brands in person, you can visit FORMLAND August 19-22, 2021 (just a few months away!) where many of these brands will have stands where you can meet the owners and interact with the products. Formland is one of my favorite design fairs, it's very cozy and friendly, and totally inspirational. I can't make it up to DK this year, but I hope to visit Formland again in 2022 to support and share their many fabulous vendors and brands with all of you.
Love,
Holly
(Please note: This post is NOT sponsored.)